Are you searching money saving tips for gardeners? There is no doubt money is one of the biggest concern of every gardeners who want to start their own garden.
No matter its a small or a big garden it cost some money and if you are a complete beginner who have no idea how to save money while start your own garden. Then you are coming to the right place, here you find best money saving tips for gardeners, so you can save good amount of money while set up your own garden.
Money Saving Tips For Gardeners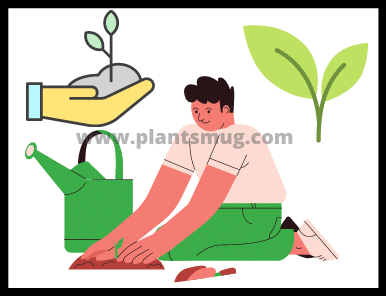 1.Raise plants from seeds:
it is always advisable that you raise plants from seeds, it not only saves a good money if you have a large garden space because buying lot for a large garden space is too costly but also gives you a good lesson about the seed germination process.
2. Make your own compost:
This is one of the most amazing cost saving trick for every gardener no matter it's a beginner or experience. If you use homemade compost that is build by using kitchen waste is best for your garden in comparison of other compost or fertilizer.
3.Reuse the cooking water:
Always reuse the cooking water to fertilize the plants. Most of the time if you boil or steam some vegetables and after boiling them some water is left, so reuse this water for your gardening plants, they get amazing strength.
4.Soil test is important:
It is always recommended that before set up your garden, always test the soil where you want to plant your garden. Soil test not only gives you clear idea about what type of plants you are grown in your garden successfully but also gives you good idea about what type of nutrients your soil is require for better plant growth.
5.Join local gardening group:
Their is is huge advantage of join local gardening group, it not helps you like minded people but also gives you opportunity to exchange or swap your plants & seeds. So its a game changer situation for you.
6.Shop online:
Before final buying of seeds or plants from nursery,once check the online price, so you save good money. Most of the time when you try to buy plants or seeds from local nursery or plant shop, their is lot of bargains required and this is a very stressful task.
Also Read:  How To Develop A Vegetable Garden Successfully With Best 10 Steps
7.Join Recycling network:
There is no harm in joining a recycling network where you find some gardening equipment for free. There are many recycle networks like, Gumtree, feecycle & freegle.
8.Try old plastic bottles as a plant labels:
You can easily safe some money if you use old plastic bottles as a plants label. Only you need to do, cut the bottle into small plant labels or as much you want and write down the name of plants by using marker on it.
9.Learn the art of preserve:
If you know the art how to preserve what you grow is really a money saving strategy. If you don't know the preserving techniques like dehydrating, freezing & canning, so research about them & get knowledge how they help to preserve the herbs or seeds you want to grow in near future.
10.Attend or host a seed swap:
If you don't want to spend more money on your gardening early expenses then you attend or host a seed swap in your area, so you not only exchange the seeds or plants but also exchange great gardening insights between other gardeners.
11.Rent or buy used gardening tools:
If your gardening budget is really low, then there is no harm to rent or buy used gardening equipment or tools. All you need to try in your local area first or between your neighbors, then buy or rent from online market place.
12.Learn water harvesting or rain water conservation:
If you smartly harvest or conserve the water, the water level of the area where you want to set up your garden. If your garden soil has a good amount of water level, then there is a good amount of moisture present in soil and its better for your plant growth.