Are you looking for how to keep squirrels out of your garden, so you can able to protect your garden and hard work from the squirrels?
Basically, squirrels are coming into pesky animals that are famous for stealing fruits & vegetables in the garden. Sometimes a square else really creates a big problem for you and spoils your garden, so it's better for you that you do not encourage squirrels to live in your house or create a nest.
There is no doubt squirrels are very cute and amusing to watch but the bad thing is they invade your homes and destroy landscaping all these activities makes them less entertaining. No one denies the fact that squirrels are not dangerous but they may create some kind of disease.
Like other animals, squirrels can also damage the plants in several ways and destroy your landscaping. One of the biggest reasons why people hate is quarrel because of their voracious nature so they can quickly decimate the fruit tree or vegetable garden.
At the end of the article, you are going to know how to keep squirrels out of your garden and what is the best way to save your garden squirrels.
But before knowing how to keep squirrels out of your garden firstly get some basic idea about squirrels what they eat and where they live, so it's easy for you to understand how they perform their daily task and how you stop them to destroy  your landscaping.


What are squirrels prefer to eat?
Most people think that is squirrels are vegetarian but the fact is they are omnivores creatures that simply means they eat meat and plants both. Most commonly squirrels are preferred to eat as per the availability of food, and weather. Squirrels generally rely on nuts fruit seeds but they also never hesitate to eat small insects caterpillars eggs, etc.
Where do squirrels live?
Squirrels are very normal creatures and they prefer to live near the tree's auditory cavities and they build their nest on tree branches or tree holes but they also prefer to invade homes and home structures to keep them warm and safe.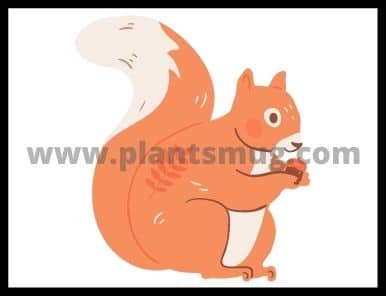 Tips On How To Keep Squirrels Out Of Your Garden?
There is no doubt squirrels may create a serious garden problem and damage your beautiful garden, so if you are really serious to keep squirrels out of your God done then you really need to follow some of the few steps.
1. Relocate or hide their food:
This is one of the effective ways to prevent the garden from damage. The reason behind why squirrels come to your God and because they found a food source if you relocate the food source then squirrels are not coming to your garden.
2. Pester them back:
You can also surprise the squirrels when they entered your garden only you need to set up a sprinkler system, Sensor motion for high-frequency sound emitters so when they start entering your garden it will work and they suddenly surprise and they have a fever so they are unable to come again in your garden.
3. Get a Pet:
You can get a pet like a cat or a dog and both love to chase squirrels. You can offer your pet to chaise the squirrels or petrol them in landscape so they can able to protect your garden from squirrels.
4. Hire an animal control agency:
If you are unable to control squirrels invade your garden so you can able to hire an animal control agency, so you get some information about what are the laws regarding animal trapping & releasing.
5. Use squirrel traps:
You can also use wildlife traps that are specially made for squirrels so when any squirrels come to your garden they will trap easily, so later you place them in another place so they are unable to come again to your garden.
6. Setup barrier:
This is one of the most effective ways to prevent your garden from squirrels you can seal ground crops with throw covers or build a greenhouse so you can be able to protect your crop from squirrels. You can also use fencing to stop the entry of squirrels from your garden or you can also break up the food or buds by wrapping them with a metal sheet.
How to protect bird feeders from squirrels?
Keep protecting the word feeder from squirrels is not a cup of cake you need a lot of planning and strategy. By following tips you can able to protect word freedom from squirrels.
1. You can make by false with the help of petroleum jelly on the poles of bird feeder source quarrel can no unable to climb up.
2. Make sure the height of a feeder is at least 6 feet from the ground so the squirrels may find it difficult to climb and find the feed.
3. Nowadays in the market there are squirrel-resistant feeders available you can buy them and use them.
4. You can also divert them by relocating the food from feeders by putting out some food like corn wheat etc, making sure to place the food outside at least 8 feet away from any bird feeder.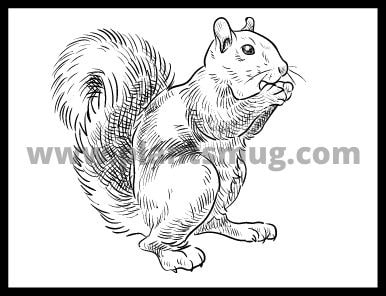 How To Keep Squirrels Out Of Your Garden: Bottom line
Thanks for reading I hope after going through the above article about how to keep squirrels out of your garden or home now you have a good idea about how to deal with this issue and keep safe your garden and hard work.
Also Read:  Can Plants Survive Without Animals Or Humans