Are you searching for what are the best vegetables for beginner gardeners that are easy to grow? Most people do not have an idea of what vegetable plants to grow or what's not. If you are totally new to gardening then you are coming to the right place, here you find some best vegetables for beginner gardeners.
If you want a good gardener, you need to be consistently given time to your garden, then you able to see the positive results. You need to passionate about gardening.
Best vegetables for beginner gardeners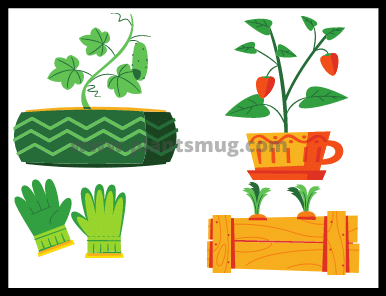 1.Onions:
You can easily grow onion from seeds but onion plants take a little longer time in comparison to other vegetable plants.
Onion plants are easy to grow anywhere with adequate soil compost. Onions contain a rich source of vitamin C and have a great amount of dietary fiber.
2.Green beans:
The green beans are fast & easy to grow. They prefer easy to grow fast in the summer season in comparison to the winter season. Avoid growing them while the soil is damp.
3.Tomato:

There is no doubt tomatoes are one of the most popular and everyone's favorite vegetables. Tomato plants come in so many different varieties & you can easily plant them in your garden according to your taste and interest.
Tomatoes are a rich source of A, E & C with Potassium and antioxidant. Make sure while growing tomatoes provide them a good amount of sunlight & enough moisture.
4.Carrots:

Carrots prefer to grow in cold weather and sandy soil with a good amount of sunlight. There is no doubt carrots are a great source of vitamin A, dietary fiber & antioxidants. Make sure to provide the right amount of water to carrots plants.
5.Eggplant:
Eggplant is also known as brinjal is surprisingly easy to grow and this is the reason why most beginner gardens prefer to grow eggplant in their garden. Make sure to give the proper amount of sunlight to eggplant to show they have no problem growing.
6.Lettuces:
Lettuces vegetable plant is easy to grow indoors or outdoor without any problem and this is the reason this is famous among vegetable gardeners. These plants are most commonly grown in the cold seasons.
Also Read: Organic Vegetable Gardening Tips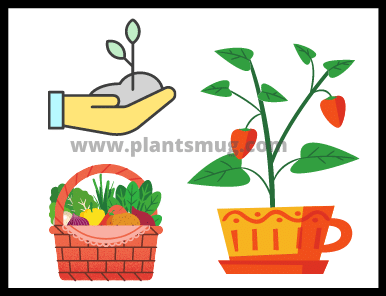 7.Radishes:
It is the most gratifying vegetables that are fast to grow and easy to germinate only takes 4-5 weeks to fill growth. This is the reason why it is called an ideal plant for vegetable gardeners.
They are a great source of folic acid, calcium, magnesium, and potassium and they prefer to grow in a cold climate with low maintenance.
8.Peepers:
Peppers are most commonly used as salads. Peepers can grow very easily & fast, anyone can grow peepers anywhere in your home backyard, a small pot, or a container no matter it's bell peppers or hot peppers.
Generally, seeds take a little long time to grow, so always select the mature & young seeds, so they have no problem growing.
9.Beets:

There are no doubts beets are among one of the easiest growing vegetables. The beets really good for cardiovascular health because they are rich in betaine.
10.Potato:
Potato is the king of vegetable and easy to grow anywhere, you can simply plant them into the soil or plant into the old compost bag. Be careful to avoid frost contact, otherwise, they damage.
11.Japanese or Chinese salad leaves:
The most attractive thing about Japanese or Chinese salad leaves is that they can grow very fast and you can use them again and again after cutting them. The most common varieties of salad leaves are mibuna, muzina & Chinese mustard.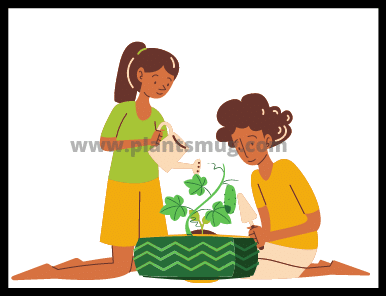 Also Read:  How To Develop A Vegetable Garden Successfully With Best 10 Steps