Are you don't aware about what are the benefits of pumpkin seeds? Pumpkin seeds are an edible part of pumpkin fruit and it also knows as a powerhouse of nutrition.
If you have no idea about what are the benefits of pumpkin seeds then you are coming to the right place, here you find some amazing benefits of pumpkin seeds, so you will consume pumpkin seeds and get benefited.
Benefits of pumpkin seeds
1.Improve heart health:
Due to antioxidants, zinc, magnesium & fatty acids present in the pumpkin seeds, it really helps to keep your heart healthy & your heart is working great without any worry.
2.Improve digestive system:
As you know pumpkin seeds are a good source of fibers & they really help you to keep your digestive system up to the mark. The more you eat fibrous food the better you improve your digestive system & reduce the risk of heart diseases & obesity.
3.Solve Sleep problem:
If you are suffering from sleep problems, then pumpkin seeds are the best option for you to solve this issue. In pumpkin seeds amino acids & tryptophan are naturally found, they help in reduce stress levels and promote sleep.
4.Improve sperm score:
There is no doubt pumpkin seeds is a good source of zinc and if you consume a good amount of zinc by using pumpkin seeds it really helps you to improve sperm quantity and reduce the risk of infertility in men.
5.Balance your blood sugar:
Due to the magnesium present in the pumpkin seeds, it not only helps you reduce the blood sugar but also helps in the fight against type 2 diabetes.
6.Protect against disease:
vitamin E & carotenoids are natural sources of antioxidants are found in pumpkin seeds. The antioxidants do not only reduce inflammation but also protect the human body from may harmful radicals and disease.
Also Read:  How To Develop A Vegetable Garden Successfully With Best 10 Steps
7.Full of variable nutrients:
Due to the availability of all types of variable nutrients like protein, fat, fiber, carbohydrates, magnesium, zinc, copper, phosphorous, iron, and many more it is called the powerhouse of nutrients.
8.Solve urinary disorder:
According to some research done by experts pumpkin seeds, oil really helps you to fight against urinary disorder and keep your bladder healthy.
9.Balance blood pressure:
There are no doubt pumpkin seeds really help to regulate blood pressure. The magnesium found on pumpkin seeds play important role in maintaining your blood pressure.
10.Keep your hairs healthy:
Pumpkin seeds not make your hairs shiny & silky but also make them strong and healthy.
11.Reduce anxiety & depression:
Magnesium is a natural stress & anxiety reducer and in pumpkin seeds it is found in good amounts, if you consume pumpkin seeds you easily reduce your anxiety & depression.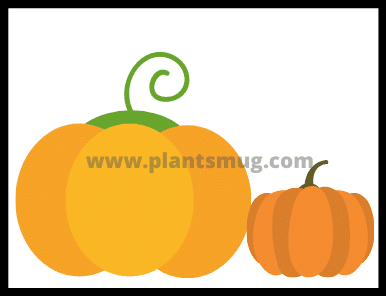 Also Read: Top 12 Best Money Saving Tips For Gardeners