Are you want to know how to plant roses? As a gardener if you worried about how to plant the roses and take care of them properly, then you are coming to the right place, here you will find some awesome tips about how to plant roses which really helps you to become a successful rose gardener.
There is no doubt rose are one of the most beautiful flowers which really grabs the attention of the people and increase the beauty of your garden. If you are the one who really wants to grow roses in your garden then you are coming to the right place.
How to plant roses step by step guide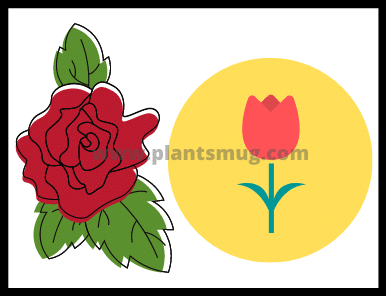 1. Firstly select the ideal place, where the rose plants have no problem thriving. After selecting the right place, create the hole on the ideal place larger than the pot or wider than the diameter of the roots.
2.For better growth of roses before planting the roses you need to add the bone meal into the hole, so plants can aliment in a better way. For better growth, you may add some compost and peat before planting the roses into the hole.
3.Now it's time to carefully out the plant from the pot or box and place them into the hole carefully and add a new soil mixture that is rich in quality.
Also Read: Hibiscus Plant Care Tips Understand In 7 Easy Steps
How to plant roses (tips & warning):
1. Make sure to always plant the rose when the climate is appropriate.
2.Rose plants need a good amount of sunlight so make sure they get at least 6-8 hrs sunlight in a day.
3.During the hot climate, rose plants need a good amount of moisture, so use the mulch to keep the roots wet and it also prevents the plant from weeds & disease.
4.Avoid watering the plant from the foliage, always give water to the plant from the base at least once a week.
5.Avoid over-pruning the rose plant, but pruning the rose plant is very important for shaping the plant.
6.Make sure to maintain the proper air circulation, so plants will grow and bloom well.