There is an unlimited number of advantages of indoor plants but many people still want to know the reasons why indoor plants are good for your home.
Most of the people think about house plant, they probably think about a green plant, to whom they water regularly but they forget that in house plant is not only improve your health but also boost your mental and spiritual health.
Here you will find the reasons why indoor plants are good for your home, so also take interest to grow in house plants in your home.
Also Read: Importance Of Plants (Benefits of Plants) Best 20+ Points
Reasons Why Indoor Plants Are Good For Your Home (Advantages):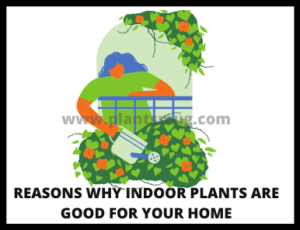 1. Most people don't know plants act as a natural air purifier, if you plant them in-house they purify your home and filter bad air into the good quality of air.
2.One of the greatest benefit of indoor plants are they do not decorate your house but also enrich positive energy in your house.
3.Because of the unlimited colour variety of indoor plants, you can decorate your house by your colour choice.
4.Indoor plants not only give your fresh air but also increasing the body resistance of you and reduce fatigue and cough & cold-related illness.
5.Indoor plants help you to keep you stress-free and feel you good when you are feeling sad.
6.Indoor plants really help you to sleep well because they give you a gentle soothing effect and when you see a color full plants, your mind feels relax and calm, and you able to sleep properly.
7.Indoor plants are responsible for increasing the humidity and reduce the air-born microbes from the home.
8.These plants reduce the carbon dioxide from the house and increase the level of oxygen which is good for the home environment.
9.Indoor plants help you to keep healthy, wealthy, and spiritual health.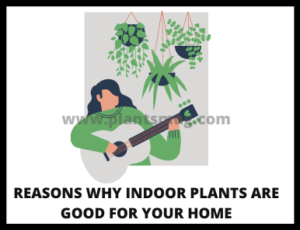 Also Read: How Often Should I Give My Plants Nutrients In Best 5 steps